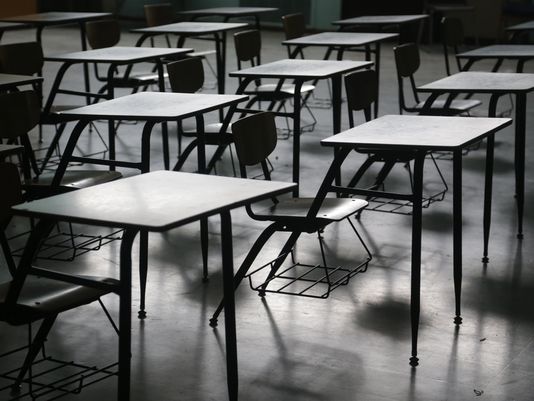 After Whitmer Closes School Buildings for Year, GLEP Urges an Embrace of Mastery-Based Learning, Applauds Call for Distance Learning and Option for Balanced Calendar  
Reformers Still Concerned Too Many Kids Could be Left Behind
LANSING – Meeting the needs of students in the midst of – and following – a global health pandemic will require meaningful change in the way public education happens, Great Lakes Education Project Executive Director Beth DeShone said today, urging Governor Gretchen Whitmer and the state legislature to lead boldly, abandon arbitrary seat-time requirements and refocus the state's public school system on mastery-based education.
The Governor today issued an executive order closing all school buildings for the rest of the school year, while encouraging teachers and districts to find new ways to deliver instruction in the weeks and months to come. GLEP supports the Governor's decision to promote the option of moving to a balanced calendar and a push for online learning.
However, because the order waives attendance and measurement requirements, too many kids may be missed, and parents will not have the opportunity to fully understand the specific education gaps their children face this Fall.
Therefore, GLEP urged Michigan to move to mastery-based education to ensure every child receives the education they need and deserve.  Mastery-based education would allow students to demonstrate their mastery of subject areas through any of a variety of assessments – from portfolios to testing and showing knowledge through regular assignments.
"Michigan's public education system exists to educate students and prepare them for the future, and with bold leadership and a move to mastery-based education, our schools will be better equipped both this year and during any future crisis," DeShone said. "Now is the time to embrace meaningful changes that put the unique needs of students first, by making comprehension of content a priority instead of focusing on an arbitrary calendar or seat-time requirements. Allowing for a balanced calendar and online learning will support this move to mastery, but we need to also ensure that every student receives the education they need and deserve during this crisis and for the years that will follow."
Instituting mastery-based education before the beginning of the 2020-2021 school year would empower districts to identify education gaps created during the COVID-19 crisis and address them to ensure students learn the material, content, or skills needed before moving to the next subject – on a timeline that works with their unique needs.
The shift to mastery-based education would also protect students from future shutdowns caused by weather, a health crisis, or other unforeseen reasons.
###